David Woodhead's On3 Railway Page



Late evening at Windrim on the Madoc and North Hastings -
Mason Bogie #6 has just pulled in and is ready to be put to bed.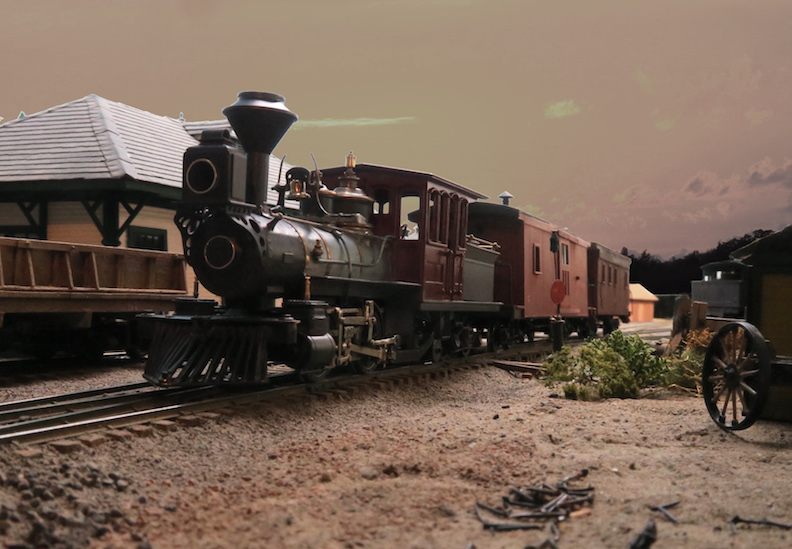 With the new turntable tracks, locomotives have a place to hang out -
Left to right - a NWSL "Spartan" 4-4-0, Flying Zoo 18T Climax, Kemtron 0-6-0T,
Max Gray 4-4-0 and Max Gray Mason Bogie (0-4-4T).




The enginehouse is patterned after a Newport and Sherman's Valley prototype in Pennsylvania: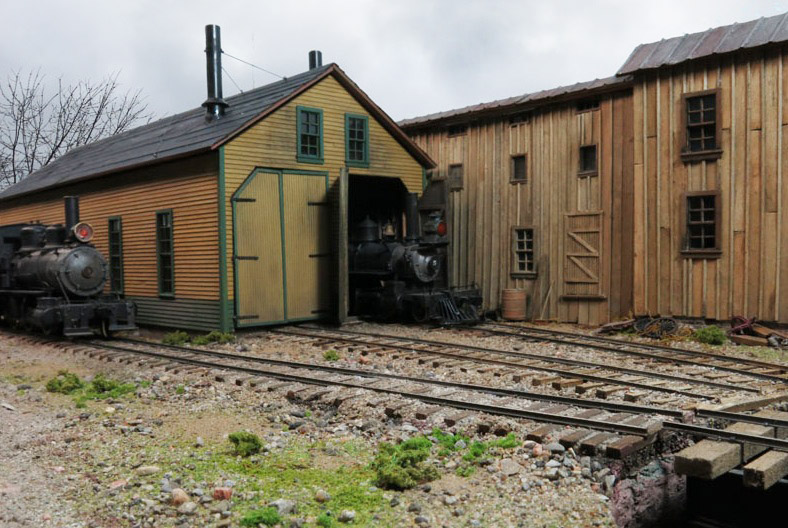 A visitor from the West - RGS C-19 #40 was detailed and painted
by Art Midwood: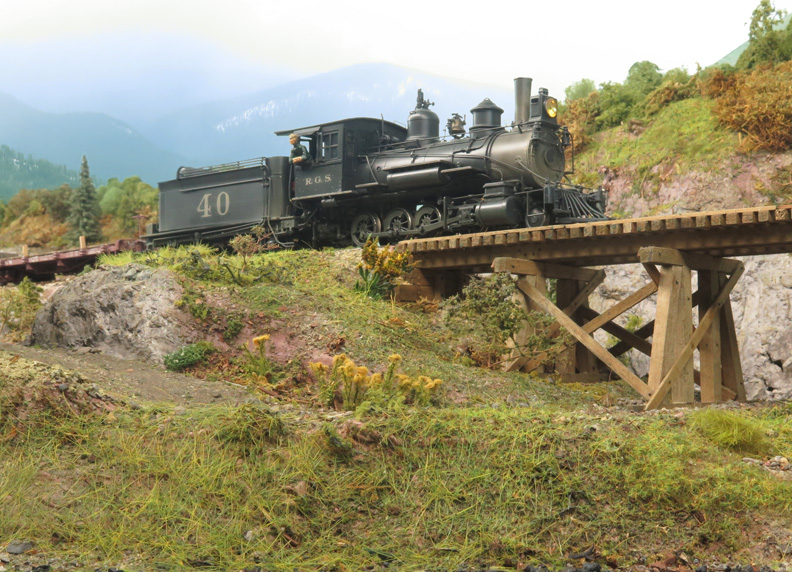 A Huntsville and Lake of Bays Train - Ontario narrow gauge
modelled with a Grandt Line 18T Porter and cars from old kits by Narrow Track and Trains -
the coach is from two Hawk cable car kits. With a scratchbuilt version of
the shed at South Portage -
An Alligator (warping tug used in logging) built from a Train Troll kit with added detail: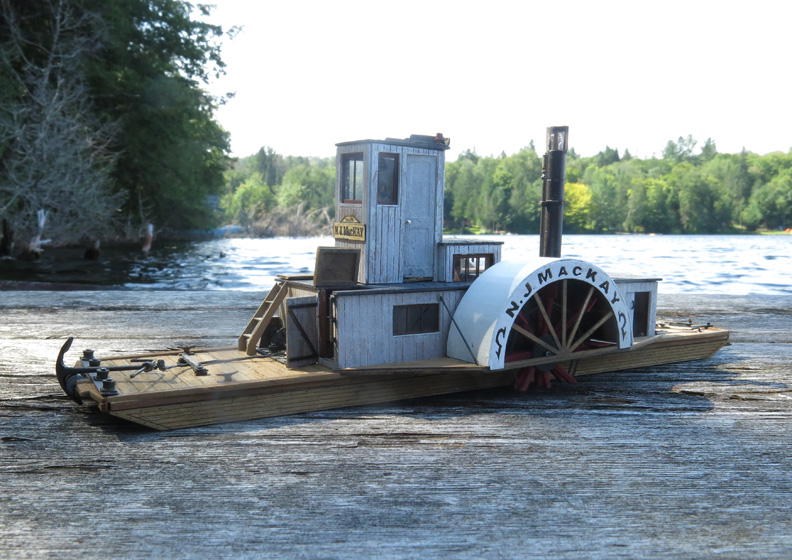 Here's a reasonably up-to-date track plan: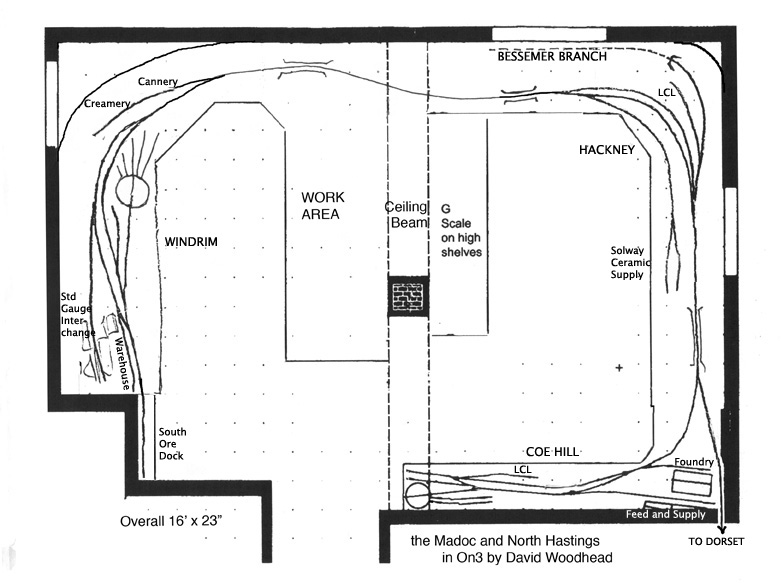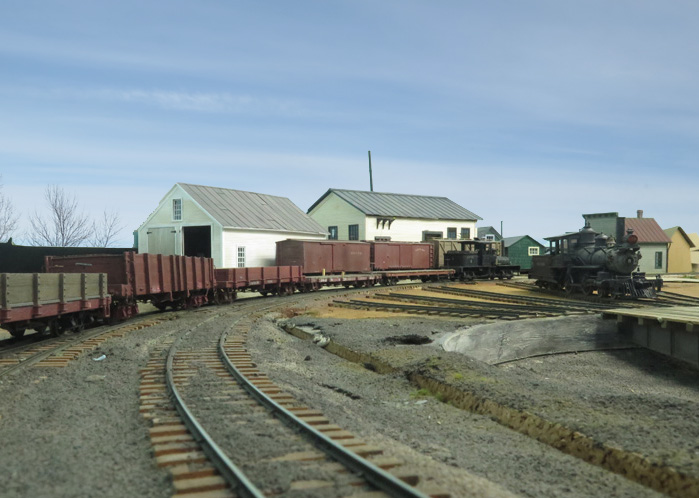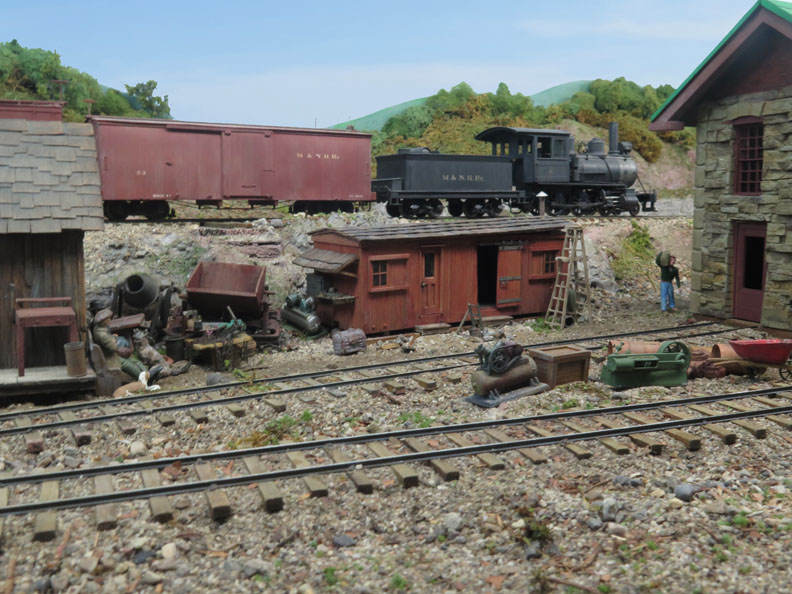 The North half of the railroad with scenery progress -




A NWSL 2-6-0 that I'll be doing some more work on - runs pretty well already.
The smokey hills in the background are from South of Canberra, Australia -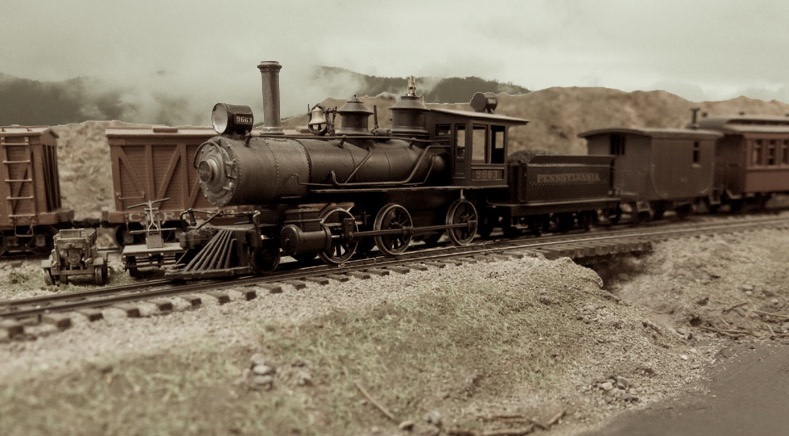 The Grizzly Flats depot complete for now - first time I did individual shingles! -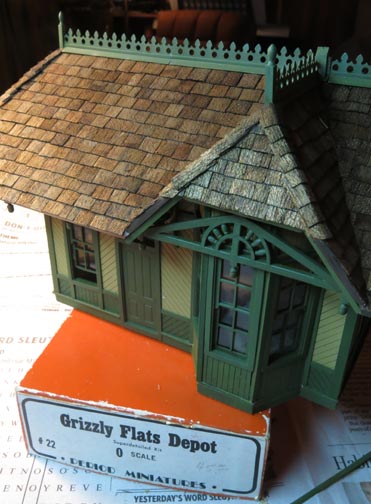 The new express and milk car,
modified from a Deerfield River kit that I picked up at the Kimberton show:






This AMS C-16 is being reworked, but here it is right out of the box. This part of the layout was originally built by Stan Windrim -




Enginehouse under construction, based on Newport and Sherman's Valley prototype -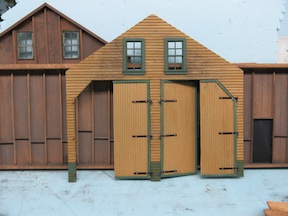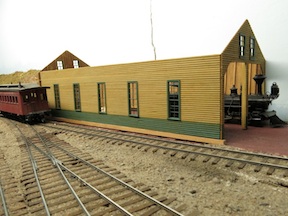 Well, OK, this is On2, but here's my North Hastings Feldspar Company display layout
at the Schomberg Narrow Gauge Show: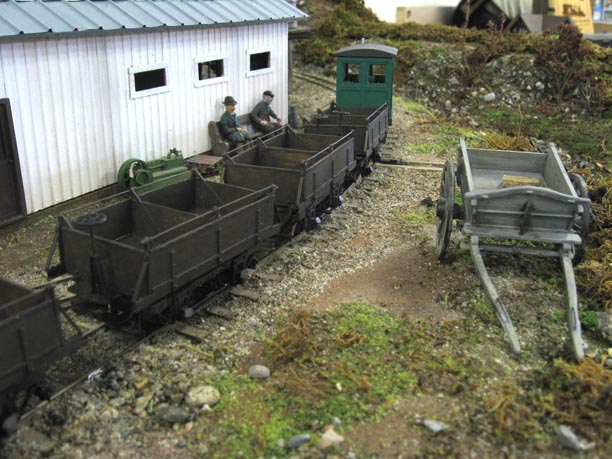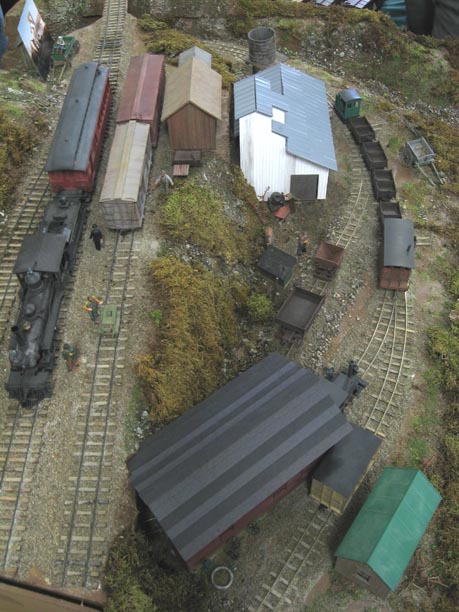 And here under construction:


............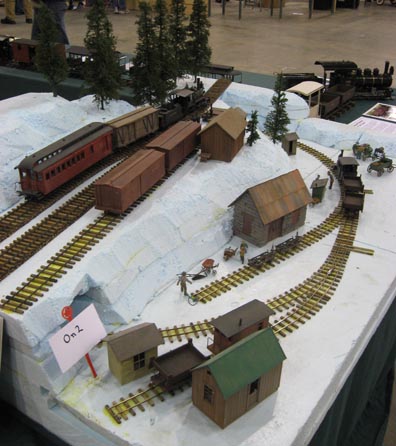 The loco is Bachmann converted to On2 by Keith Sirman's Dad, and to which I added a Backwoods Miniatures flat-topped tank,
Miniatures by Eric Cab and fuel bunker cut down from a Bachmann 0-4-2T. Temporary structures, On3 on the upper level.
More narrow gauge on the Schomberg Show Page.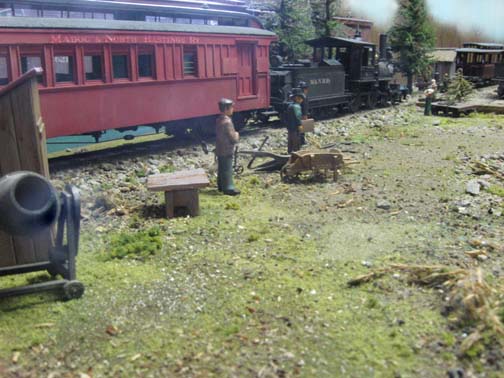 Part of my On3 Display at Schomberg
Narrow Gauge Madness Show - April 12 '08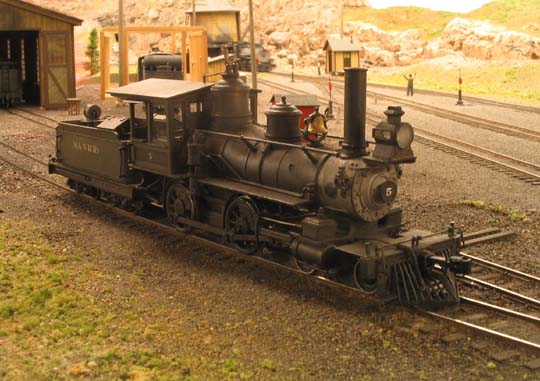 The latest project - a 1964 Max Gray On3 4-4-0 with a 2006 Tsunami
installed in the tender. Seen here visiting Dave Burrough's fine layout.
Dave also did some drive work on the loco, improving a previous re-motoring job.
Inspired by OR&W locos first 4 and 5, their smaller 4-4-0s.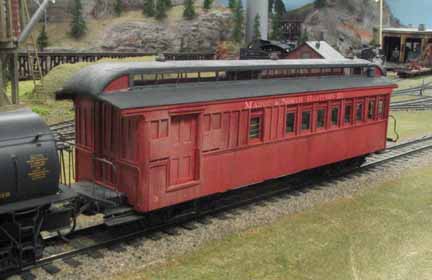 The Crossroads Models Waynesburg and Washington combine kit
on Art Midwood's layout.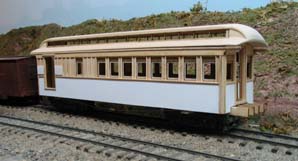 and here under construction - I used Evergreen styrene for the siding,
which fortunately blended in all right after painting!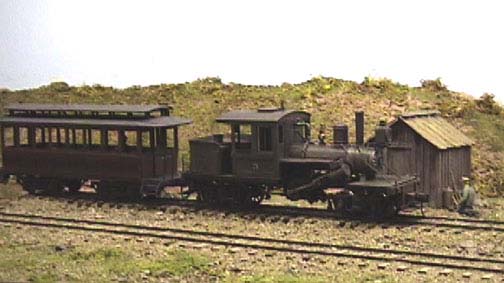 The Flying Zoo 18 Ton Climax,
With coach from two Hawk cable car kits.
Building by Schomberg Scale Models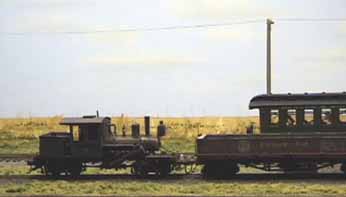 ............
Climax on Tour!
on Dave Burrough's railroad, and at Arthur Midwood's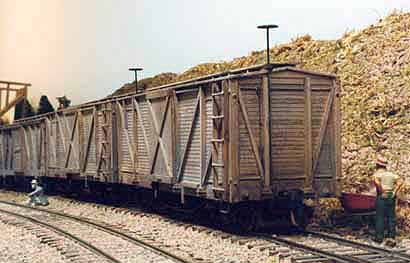 Kaslo & Slocan (British Columbia) outside-braced boxcars
built from kits by Narrow Track and Trains
of Peterborough, Ontario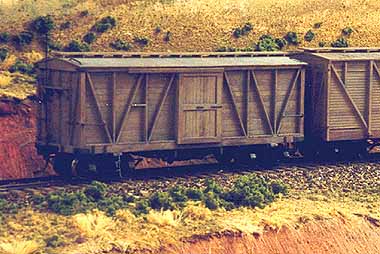 Peach Bottom Rail\way (Pennsylvania) outside-braced boxcar
from a kit by Smokey Mountain Model Works
of North Carolina. Here it visiting Lex Parker's layout.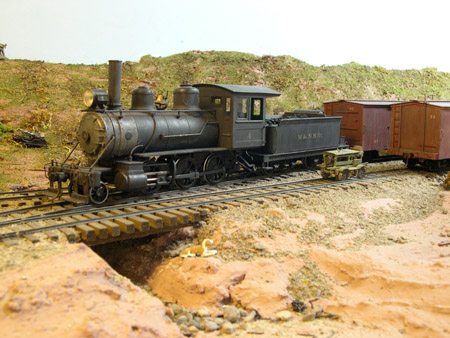 the Bachmann 2-6-0 kitbash
influenced by W&W and OR&W engines.

The "before painting" photo.


On3 Layout Progress:

SOUTH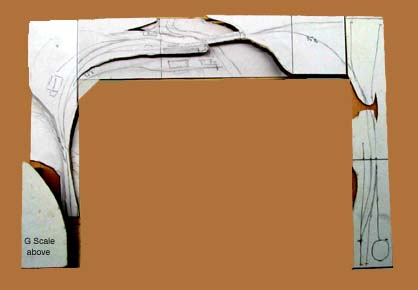 NORTH
Model of model: trying out ideas with wood and card.


.......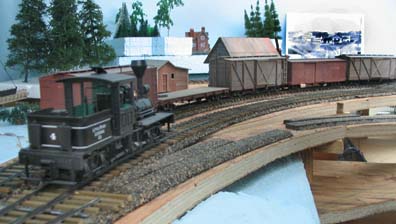 Starting on left of above model, the first train runs in the south bridge area, then the future Hackney station area.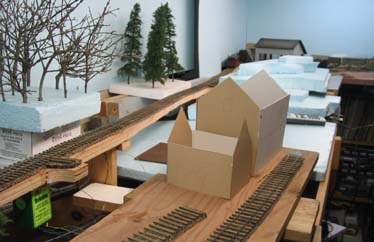 ........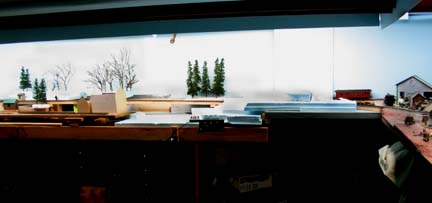 The future feldspar mill branch, then the river and hill area.


........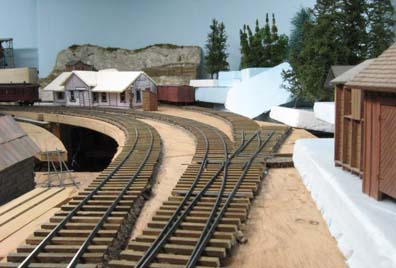 Construction where the G scale heads out the window to the garden, and back toward the mockup of Hackney station on the W&W.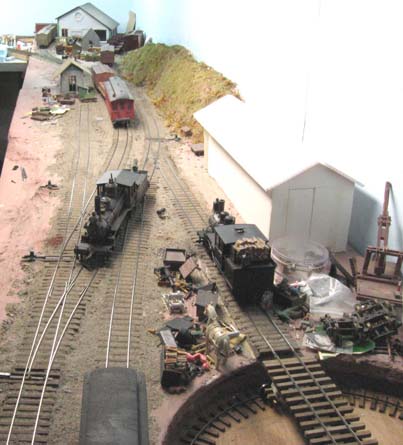 the "North" terminal.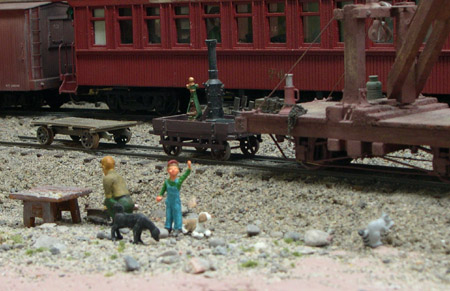 A boy, his dad and his dogs in the yards.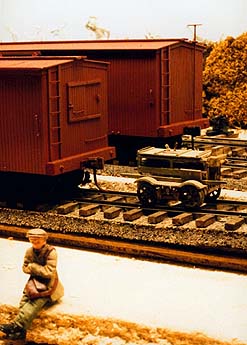 ................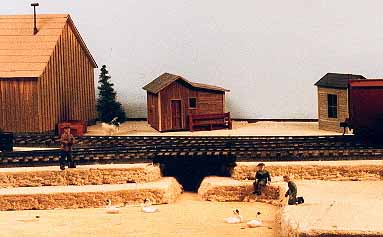 BB&K 27' boxcars scratchbuilt from E. Collins plans Feeding the swans. Huntsville and Lake of Bays shed in back.
SOME NARROW-GAUGE LINKS:
Dave Burroughs- has a beautiful On3 D&RGW layout in Hamilton, Ontario.
Lex Parker- has a great On3 layout and website for it. He's in Beamsville Ontario
Mt. Albert Scale Lumber- for all your building needs: another great Ontario manufacturer.
Caboose Hobbies- in Denver: an incredible online list of stuff, including lots of narrow gauge. An actual supermarket converted to model train store!
Model Railroad Magazine Index- if there's something you want to know, you'll find an article here
Light Iron Digest Magazine- excellent specialty periodical.
Gilmour Tramway Book- not a railway, but an interesting logging scene up near Algonquin Park, featuring a water-turbine driven chain lift for logs.

Australian Narrow Gauge- lots of great modelling- layouts and photos.
The Terrapin Narrow Gauge Society- more fine models!
Historic Topo Maps of the US- if you're looking for location. A time machine!
Narrow Track and Trains- another Ontario supplier and manufacturer of On3/ On30 Huntsville and Lake of Bays cars and Kaslo and Slocan outside braced boxcars.