OTHER PAGES:



MEETS and CONVENTIONS:

SONGS :

AND:

David Woodhead's Railway Home Page

---
Link to - the On3 line under construction indoors: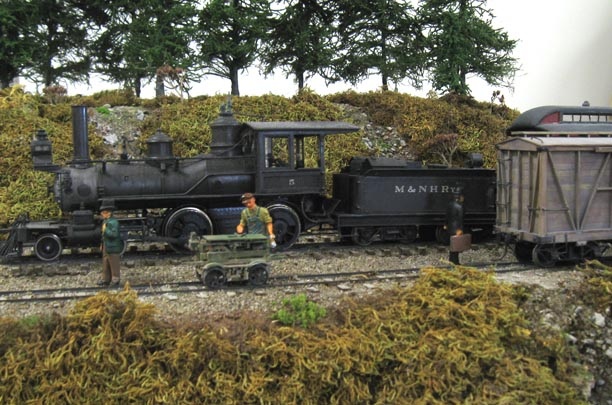 Link to - The Madoc and North Hastings Railway in our backyard:
.

Hydrangea and Clematis overhang the "Near Yard" as


a Newfoundland Railway train passes through town.







---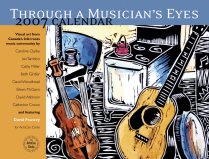 Artscan Circle supports native at-risk youth in the far North.
In 2007 they produced a beautiful fund-raising calendar featuring visual art by
Canadian musicians, including a photograph of one of DW's G-scale locomotives.


---
OTHER RAILWAYS:
There was a fascinating narrow gauge in Newfoundland until 1988:
I have a photo CD with 150 black-and-white and colour shots
available. E-mail me for details
and above is the Huntsville and Lake of Bays restoration at Huntsville, Ontario
worth checking out!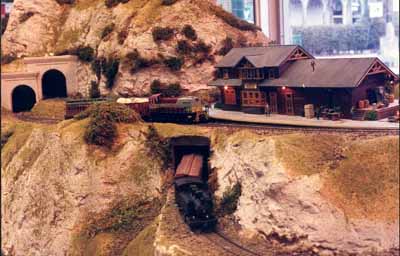 I built this HO display layout for the Harbord Bakery several years ago-
now it is at the Komoka Railway Museum in Komoka. Ontario,
West of London- being adapted there by Manfred Lesser
---
More links;
Steam in the Garden Magazine
Redwood Valley live steam in California
Critters (industrial and other small locos)
Narrow Gauge Model Railway Webring
the Narrow Gauge and Short Line Gazette
Diving for Trains